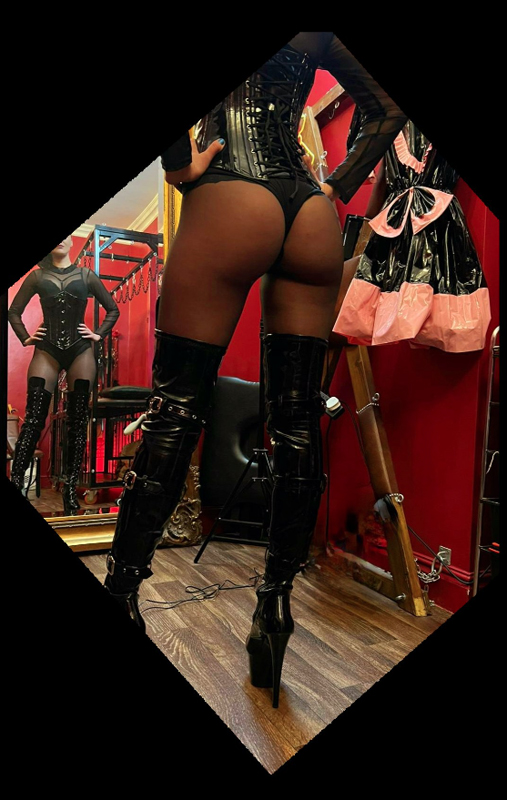 Maybe you crave to experience the ultimate pleasure of surrendering to a powerful Domme, ceding control and submitting to me, allowing your mind and body to be guided and used by me.
Or maybe you are just beginning your journey and you are not sure what your needs and cravings mean.Perhaps you just have a fetish that you wish to share with someone who will not only understand, but enjoy it as well.
I specialize in a variety of kinks and fetishes, from light sensual domination to intense play. With me, you will have an unforgettable experience that will leave you begging for more. Book your session now and submit to my will.
07762 878 564