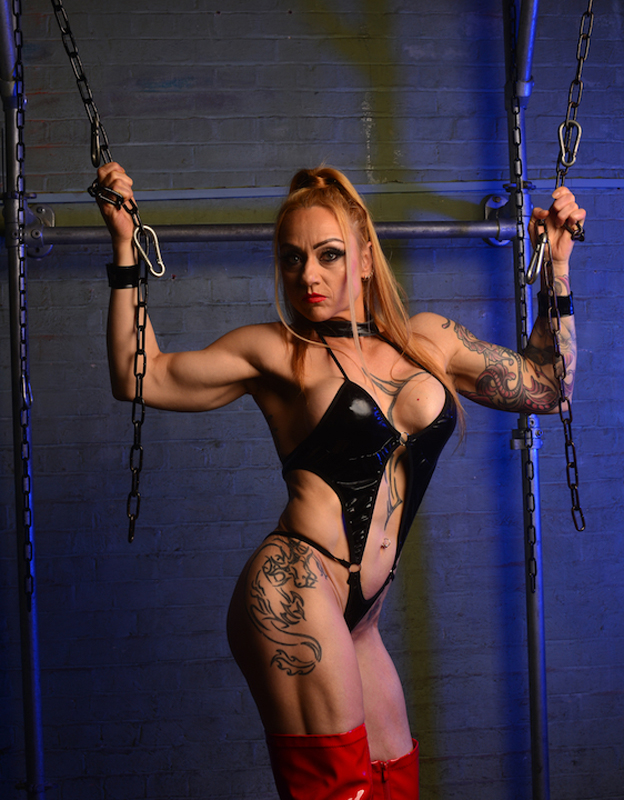 As long as I can remember, men have always looked at me with awe mixed with fear. Managing them has always been a part of my life. At a glance I can force you into humility but also bring it into the fire. When you enter my prison you will forget everything else, you will just want to worship Goddess Abigel.
Like lifestyle and Pro Dominatrix my favourite games are strap on and corporal punishment but I like all forms of torture my slaves in every possible way.
I can be a cruel or just a gracious mistress, you can be my puppy or my slut the pleasure will not be missed. I offer you the playground to experience your perverted desires, here you can make me happy with your prayer.
Miss Abigel, the dominatrix in London, is the epitome of female power, not only with her sizable dildo and her physical strength but with a glance that makes every male humiliated. The sight of her beautiful biceps and strong thigh make men beg for all her grace.  Crushing and demeaning them at every opportunity both physically and mentally. Miss Abigel's 'muscle worship' fan base grew quickly with men fascinated by her incredible physique. Wanting to touch and worship her cock crushing thighs and bulging biceps. Amused by the attraction she had created. https://missabigel.co.uk/