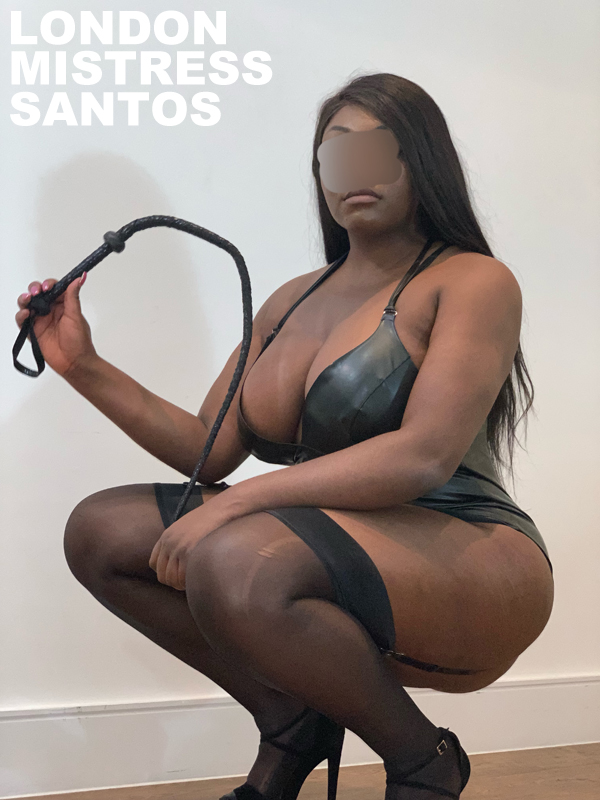 Hello, I'm Mistress Santos. I am a the ultimate ebony dominatrix based in London. My pretty face and sweet voice usually throws men off, I allow them to gloat before I swiftly humble them in humiliation and torment.
​My skin is a luxury chocolate brown, my body is a curvy figure 8, my supple breasts are 34GG, my ass is a whopping 43″. At 5″8, when I put on my 6 inch heels I tower over my subs.
From a young age I have recognised the delight I gain in having power over men. I use this influence I have to play with men's egos, fantasies and pricks. I am not like other domme's, I use my body and divine sexuality to psychologically enhance the intensity of torture. I help open your mind to your subconscious dark desires.
​I require your total devotion and submission, I want to use you and respectfully push your limits with my sadistic imagination. Are you ready for a road of discovery?