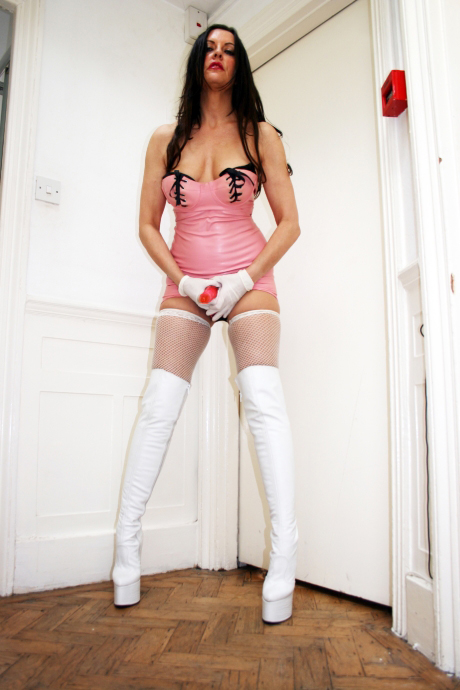 My sissy slut Sarah has the pleasure of serving Me today

….what a naughty little girl! Oooo la la!! Dressed in silky frilly panties..tightest of corset's, sleek high heels and stockings…the perfect sissy bitch! she looked delightful.
Such a greedy little bitch! I gave her what she deserved..a sharp..swift..slap across her backside,"careful Sarah control yourself now" then listened to her moan as i used her for My pleasure again..and again! Mmmm
On her knees graciously thanking Me lol….after all she is only here for 1 thing only!