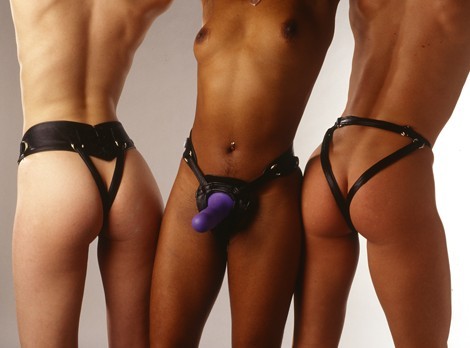 The worlds best dildos since 1993 Babes and Horny are a unique range of top quality, hand made dildos, and are the product of a collaborative partnership of two artists from the Royal College of Art. We set up Babes in 1993, with the intention of creating a new sort of strap-on; a handsome, feel good dildo with equal weight given to practicality and looks. Saville Row as opposed to Soho.Sweatshop Free
These artisan toys are painstakingly made by us in our London studio where we fuse outstanding design and premium grade materials to create a luxurious and breathtakingly sensual dildo you can feel comfortable with in every way.
To make our harnesses we use a London tailor who has have been working with us for many years, to bring you a durable, effective range of strap-ons that will put you firmly in the driving seat. Giving you the composure and control you need to deliver a really good fuck.
We are Ande, Jason, Siena & Damian.
"So stylish any woman would be proud to display them on her dressing table"
TIME OUT